We're Renovating!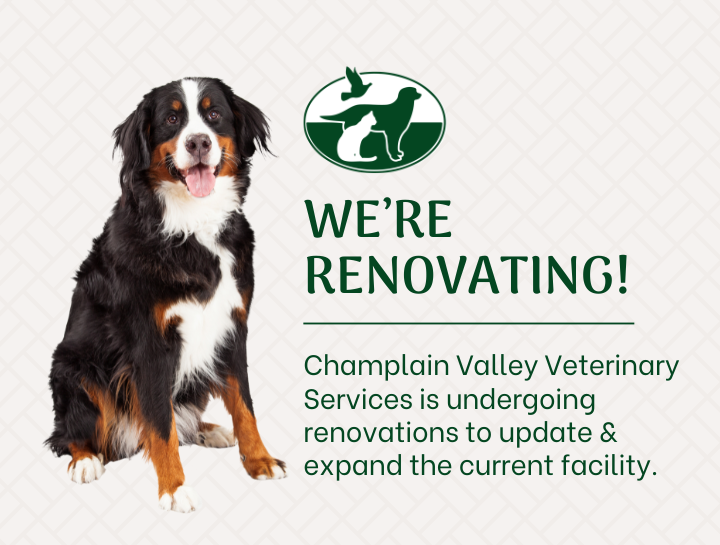 November 8, 2022
The renovations will include updates to our current space as well as an expansion into the space next door. We are so excited!

We are adding more exam rooms, an acupuncture suite, quiet spaces, a new office, and a new break room. These updates will increase tech appointment availability and will allow us to continue to provide the exceptional care you've come to expect here at Champlain Valley Veterinary Services.

We will remain open and will continue to see patients throughout the renovation process. Renovations began on November 8, 2022 and we expect them to be complete by Spring 2023.
Champlain Valley Veterinary Services has undergone many changes throughout our 50+ years in the community and our core mission has remained the same: to provide our patients with the highest quality of care possible This renovation project allows us to provide exceptional care to your pets and we are so excited to welcome you to our expanded space.
Be sure to follow us on Facebook to see our renovation progress.
Call (518) 563-5551 with any questions or to schedule an appointment.